Azithromycin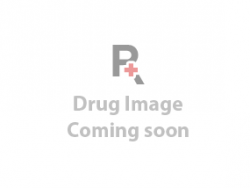 Azithromycin Reviews
View all reviews
Notice
: Trying to access array offset on value of type null in
/var/www/www-root/data/www/pharmacyreviews.to/wp-content/plugins/jreviews/jreviews/services/authorization/review_permissions.php
on line
119
Notice
: Trying to access array offset on value of type null in
/var/www/www-root/data/www/pharmacyreviews.to/wp-content/plugins/jreviews/jreviews/services/authorization/review_permissions.php
on line
119
View most helpful
I've also tried it. for Chlamydia. Didn't knew I had it as I was having sex only with my boyfriend. Realized he cheated on me. there were no other ways I could get it and then I found out that my boyfriend contacted me with chlamydia. I had to get checked for ruling out. I am only 21 years old and I have had to go into my first gyno test… got so scared. I was petrified. Had to wait for my results. they called me back about 5 days later and they said that I am having chlamydia and that a treatment with antibiotics should be started. Gave me this antibiotics and prescribed 4 tablets of it. got the directions that I need to take all 4 of them with food. That's what I have done, I felt good for about one hour with no side effects and thought that the side effects would never come now, however I was wrong as then I started to feel nauseous. Then I started to have some extremely major runs and that's why I have taken a shower in order to cool down, it was very liquidy. I knew that it should have been working. so far don't know how it works as I am waiting now to go to my check up which is going to be soon. I really hope that it worked well and destroyed the chlamydia and that I won't ever need to use it again. one side note for you all who intends to use it: do not take these tablets before you are going to school or to work as you would regret it, trust me. I have got lucky that I have taken them in my home in privacy and I have had nothing to do that day. besides, a recommendation for me (from a person who already suffered from this), do not have unprotected sex with a person unless you know his sexual history and you know for sure that he is not cheating on you. I'm sure that from now on, I am going to use condoms always and it doesn't matter if it's my boyfriend I was dating for half a year (like the previous one).
i am so sorry that there are people who are getting additional issues with this drug. it seems that for some people it is very helpful while for others… it is not as helpful. lucky me that I am into the group of people who found it very helpful. I was out with strep a while back and I am having allergic reactions to amoxicillin that is why I am usually getting screwed up nearly each time when it is coming to antibiotics. That's why I said that I am so lucky. I have went to see the doctor and he mentioned about this drug and that's what he prescribed me, very happy about it. he gave me the directions that I need to take one per day for 5 days and by the second day I have already feeling much much much better than I have been feeling the previous week. Extremely helpful medication, no doubt. I am sure that if I would ever come down with the strep once more then I am going to use it once again. very fast acting, helpful medication that did not gave me any side effects. really, I did not had any side effects with this drug and that's a strange thing because as I said – I am getting screwed with nearly all the antibiotics out there, good thing they made this antibiotic. I rate it 5 out of 5 stars as it is an extremely good thing and nothing that I could complain on.
I don't like it at all. I have went to a urgent care because I have had an upper respiratory infection that had and is still having me coughing up a lot of phlegm in the mornings as well as I had an audible rattle in my chest. All of this made me very scared but besides this I was also having concerns of a rash in one of my armpit being a reaction to use Mucinex DM but my PA mentioned that it was not causing a reaction. Anyway, I have been prescribed Azithromycin for the upper respiratory infection I have got as well as an over the counter yeast infection cream for healing the rash I am having my armpit. Well, why I don't like this drug is that besides it being completely useless for my condition, it gave me allergic reaction or side effect or whatever. After the very first day of using this medicine I have already noticed that I am having hives all over my thighs the very same evening I started to use it. ok, I thought that it was nothing uncommon maybe for an antibiotic and that would go away. However, after 3 days of being on this drug those hives are visibly much worse than they used to be on my thighs and they have also spread and developed on my arms and they are now itchy and the itchiness also seems to worsen. This taking in consideration with the fact that my symptoms have not changed at all with the upper respiratory issues so I have got a total of 5 wasted days, money waste on this drug, got side effects and all of this for no good. I am surely going to call the urgent care tomorrow and I am going to report this and I am sure that now I would have to spend money on a drug allergy because of this five day antibiotic. I am surely not recommending it to anybody!
For the last week I have been suffering from a bad bronchitis, I can say that this was the worst one that I have ever had. It has all started with my throat being very sore, so so sore that I wasn't even able to swallow water normally, not talking about food (by the way, it seems that I lost some pounds this week), then it have easily and pretty quick spread into my chest that was creating me a very bad cough that was extremely painful and simply unable to live with. For a couple of years now I am badly stomach intolerant to antibiotics so I have been told to stay away from them as much as I could, however, this time when it all got so bad I could not resist any more that I simply did not care and I was ready to do anything in order to feel a bit better again. so, that's what I've done. went to my doctor and I have begged him to do something because that's more than enough for me to feel this way. Yesterday he gave me the Z pack and I started to take the first dose right away (2 pill dose), what surprised me that bad is that I have started to feel better within a couple of hours of taking my first dose. But, yesterday I assumed that it might be a placebo effect so I tried not to hope too much. however, I saw that I'm living the reality when my fever completely disappeared overnight and when I woke up today (after lots of hours of sleep) I can say that I am already 80% or even more better than yesterday. For me this is the best thing so far. I'm intolerant to antibiotics and it worked so good for me. I guess that the only downside of this drug is that I have told my hubby that today I'm feeling so great and that I'm nearly feeling completely fine, that is why I would probably have to actually do some housework, lol. This is an amazing medication that has done wonders with my bronchitis!
I used this medication myself. I am working in the overnight shift in a hospital (but not as a patient care). Well, everything started when I got somewhere a very bad head cold which a bit later has transformed into a sinus infection with no fever. Obviously this is not the end of the world and not that bad, however, a bit later (3 weeks later) and I have got already 3 work night shifts already missed then I finally decided that I need to check it all out, after some tests etc. etc. my doc prescribed me to take azithromycin for a 5 day total treatment. 2 days later and both my sinuses as well as my head started to improve, however, there is still a side effect. In fact, I'm not sure if this is a possible side effect of the drug, but I am having a pretty bad insomnia right now. I need to mention again that I am working in the overnight shift and as you can understand (guess those who work in overnight shift understands me) sleeping during the day was never easy, however as soon as I started to use this drug I have missed other 3 extra work shifts (a total of 6 work shifts) and the last 3 ones were only because I was unable to sleep enough so I can work during the night (I was sleeping less than 4 hours a day). now, even though both my head and my sinuses are noticeable getting better and better, I still refuse to work when I do not get enough sleep. I cannot say that this drug is the best, but at least it helps and I hope that as soon as I am going to stop to take it, the insomnia side effects would disappear too.
I have visited my doctor in order to complain about a sore throat as well as a cough with sinus pressure that didn't get any better after one week of using OTC drugs. That doctor claimed that I am having acute sinusitis so I got a prescription of a Z pack (azithromycin) but sincerely I was pretty skeptical about that because I am having IBS and I have had gastric bypass surgery. This is the reason why antibiotics are a hit or miss for me. With absolutely every single antibiotic that I have used for whatever the reason (tonsillitis, UTI or a tooth infection) I have ended up with stomach pains as well as diarrhea. however, this site, with the Z pack I have got all of the above I said with an extra bonus for me of nausea. I have taken my first dose with absolutely no issues at all (first dose of 2 pills), and I have also had no initial problems with my second dose either (the second dose was of only 1 pill). however, later, after the second dose I started to get all of that – it started at 4 AM, the stomach cramps woke me up and it begun. My sinus infection now seems to be gone away and now I'm wondering if it disappeared with the help of this Z pack or I didn't needed it at all? Either way, the GI issues were not mild at all, that is why I would rather choose to deal with the sinus problems… The drug is helpful and might be good, but because of the medical issues I have had in the past, this antibiotic is not good for me so I am now thinking in trying only some god nasal sprays and hoping that they would help.
I am suffering from bronchitis so when I went to my doctor to complain about this he recommended me azithromycin. I have only started to use this drug for my condition and wow, I am already feeling better. I mean, I just started and it already helped – didn't expected so quick results. this thing does help me with the bronchitis so that is why I can recommend it to everybody who is suffering from the same condition. What I can say is that I have noticed that I am having some pretty bad and pretty often diarrhea as well as some stomach pains but I just try to eat right and it does seem to help both with diarrhea and with stomach pains. Besides that, I am also pretty restless during the night, however, besides that, everything is fine. that is why I think that my final answer is: it is worth trying it, I don't regret that I did.
There's a reason why I am here and why I am now writing this, and it is that I don't want anybody to go through what I have went through, this is the reason why I beg you to read this before you start using this antibiotic. Azithromycin has worked very good for killing the infection I got, however, it has caused me nausea that was lasing for a lot of weeks afterward because of the system upset I had that it is pretty common for a lot of antibiotics out there, BUT, it seemed a lot more common with this antibiotic, at least for me. This is the reason that if you are thinking about using this drug then I strongly recommend you all to stick up on probiotics!!!! Like for example you can use BD Lactinex. You need to purchase it and use it constantly during as well as after the antibiotic treatment!!! The probiotics are worth only $ 30 or so but that's a very small price for what it is going to do for you after how the antibiotic is going to make you feel when it has killed off both your bad and good bacteria in your body. besides that I can also recommend you to get a prescription for phenergen (it has worked very well for me) or also Zofran is said to be good to. it is a newer stuff however it did not help me so I cannot recommend it personally. But phenergen helped me very much with the nausea. You can also feel it even while you are on probiotics in the time you are getting through the time of side effects. If you are not going to follow my advices then you have pretty big chances to end the same way as I did: the first time when I have taken azithromycin I have ended up in the ER on the intravenous fluids. You may not do what I tell you but that's a risk. when I got prescribed azithromycin for the 2nd time I got scared. Very much. I was thinking not to use it. but I discussed about this with my doctor who recommended me probiotics. So I took both of them and that's how I got through it even though it still was not pleasing at all. if I would be ever be prescribed azithromycin (but I hope not) then I guess I am going to try some other antibiotics instead of it. or maybe some other probiotics. The point is that from now on, whenever I would be given an antibiotic – the probiotic is going to be what I am going to buy in the first place and only after that I would go for the antibiotic. That's exactly what I recommend you all to do. even if you are having a very good immune system and you won't end up the same way I ended up for the first time then sooner or later, if you won't do anything about that – you will end up like that. maybe not the first and maybe not the second time. but after a while of being on antibiotics your body would give up. that's why there are probiotics. Helping us getting thru that!
Not sure if this works or no and here I am going to explain why I am telling this. so, last week my sexual partner told me that this is having chlamydia so he said that he would want me to get checked out in order to find out if I got contacted with it or no. So, I went to the nearest PP in the same day I have been told so I got tested. Luckily the test came back to be negative so I have been thinking that oh my god… thanks that I'm fine. however, when I have been talking with the nurse she said that it could take up to 14 days (2 weeks) in order to get some more accurate results (she said that only after 2 weeks we're getting the most accurate results). it is only have been one week and some different since having sex. The doctor there said that if I'm so afraid about that he could still give me some azithromycin to take only to be on the safe side. That's what I've done. I took 2 pills of 500 mg of that thing right in the doctor's office. I have been feeling fine and it seemed that I wouldn't feel those pills at all, however, as soon as I got home them oh my…. I started to feel soooo freking bag. I have had an intense feeling like I am having to throw up. but I was trying to do my best not to throw because I didn't wanted to throw the pills because if I did I had to take some pills again. so I didn't. but I did had some diarrhea for about one hour or so, however, I noticed that as soon as I ate a little bit I started to feel fine back again. so far I have no chlamydia infection and the side effects of the pill weren't that bad. But I also don't know if it did help or I didn't get infected at all. But if I would know that I am infected I would definitely try it!
These days went to my doc who diagnosed me with chlamydia infection and told me that I should use Azithromycin for this. I have taken 4 doses of this drug today a few hours ago, I took all them at once for this infection (that's how my doc. said that I should take them). I have taken 4 doses of 250 mg which means 1 g of Azithromycin at once. Before I have taken them I checked for people's reviews about this drug and I saw that there were a lot of people who had different experiences but I got very scared because I saw that a lot of people had very bad side effects. Because of this I was in doubt if I should take them or not. however, a little bit later I took them anyway, that's because I thought that if this medication was prescribed to me by my doc then it should be helpful, besides, I really want to get rid of the infection and as I don't know any other methods I was out of options. Today in the morning (a few hours ago) I have taken them and until this moment I am having absolutely no side effects at all. I don't know, maybe I should wait a little bit more for them to appear but almost a full day passed and I don't have anything. I saw that people were complaining that they have dizziness, diarrhea and stomach pains (as well as a lot of other symptoms) few hours after taking it. I don't have any of them at all until this moment. Oh yeah, I have had a little bit of feeling like I'm nauseous, however I think that this is because I was very hungry (I didn't eat anything) so as soon as I ate something I felt completely fine again. as for drug's effectiveness I'm not sure yet but I really hope that it is going to be as effective as I have been said that it would be. Besides, I really think that this is going to work because most people were complaining that they have side effects but in the same time this thing works. I have seen very few people saying that it was completely ineffective. So I assume that everything is going to be fine. I don't know. Anyway, I'm going to pay attention to every little detail and then later I would go for another test and wait for the results that I really hope that would be negative! So far, this drug seems good.
View all user reviews