Caverject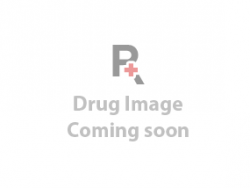 Caverject Reviews
Hey y'all. in the past I have been finding it very and very hard to have an erection and those rare times when I did had it – I was completely unable to make it last longer than a couple of minutes. Inability to have an erection is much more worse than I thought that it actually is. only after I have suffered from it myself I understood, and I don't want to have it once again. as a solution for this problem is this drug Caverject and I recommend each one of you to give a try to it. even if the first few times it won't be as good as you expected it to be, do your homework and with time you won't encounter any problems. trust me. I have passed through it. this drug seemed not to work for me either, but after I learned a bit – everything changed. So, for those who are having problems with it then you should be aware that this med is for no good in case it is not mixed properly or it is not stored properly this is why you should pay a lot of attention to it. also, it is for no good after the expiration date that is why make sure what you are injecting. In case you are not getting an erection then you should check the supply dates and after that to increase the dosage. Pretty sure this would help. in case your erection is already lasting too long and it starts to be painful then you can take a Sudafed pill and/or you can take a hot bath and you can also go for a brisk walk for about half an hour or so and it is going to subside. Also, what I recommend you to do is to inject it at a 45 degree angle while you need to stay away from the top of your penis, to stay away from the side of the penis as well as far away from any blood vessels that are visible. Trust me I know what I am talking about. I have taken this drug for more than 2 years now and I have passed through all of that myself and I just wanted to share this experience of mine here so somebody else would find it helpful. to inject the penis it is not difficult you only need to take your time and to do it all in the right way and everything is going to be fine. details matter, pay attention to them.
When none of other medications has worked for me this drug Caverject has been a truly godsend for me. I have started with the 10 mg dosage and I have had a full hard erection that has lasted about 2 hours and this has been very uncomfortable for me so this is why I have decided to reduce the dosage so I thought that it is going to reduce the length of the erection. said and done – I was right. the next time when I have reduced the dose it has cut down the length of my erection to approximately one hour or so and it was with much less discomfort that the first time. I can say that it is very amazing and very enjoyable to use. I'm pretty sure everyone out you would say the same thing about it. to get used to give myself this shot has been helped pretty much by my wife's contribution that is why I would recommend you to get some help (and who else can be than your wife?). and yeah, regarding the side effects, there seem to be one: I do not seem to be at my best mentally condition for a couple of hours. It is pretty hard for me to explain… it is like my mind tends to drift off a bit. Anyway, that's not a very big problem, especially because I find it helpful a lot. and by the way, drinking plenty of water is clearing it out of my system quicker, I have noticed. In case some of you encounters the same side effect then that's what I can recommend you and generally I do recommend this drug, as I said, nothing else worked – only this one.
I have been suffering from impotence in the past but then later I have become completely impotent after I have had the cryosurgery for my prostate cancer. There have not been any pills at all that would work on me as well as the vacuum devices were working only partially, not enough to make me or my woman happy. My first experiences I have had with the caverject has provided me some awesome erections but the problem was that it was hurting so so damn much… then later I have reduced the dosages to approximately 1 (only one) microgram by drawing approximately 5% of the contents of the 20 mg hypo into a small hypo that it is widely used by diabetics. These ones are costing only a few cents each one and they are having a very small needle. That's what I recommend you to do too in case you also want to use this drug due to the fact that this method is eliminating the dull pain that it is occurring with the dosages of about 5 mg or even more and I am getting multiple doses per hypo. My doctor is recommending me to keep the mixed hypo in the refrigerator and discard any of the mixed alprostadil after about one month and to be very and very careful about not contaminating the store medicine. I have been doing this method for about 2 or maybe 3 times in a week for about one year or so (or maybe a little bit less) and I am having absolutely no issues at all and I have absolutely nothing else than smiles all around. I really hope that this is going to help some of you. at least I have tried. But this drug caverject is really worth it. in the past I've also tried pills… but they are useless, especially compared to this drug. hope this helps.