Epogen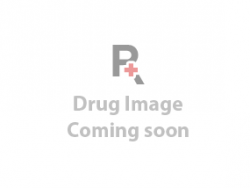 Epogen Reviews
The main problem I have is my sweaty hands. I wouldn't say that this drug is so bad as previous posters said but my hands are so sweaty that is impossible to wear gloves or something. Whenever I touch something my hands are leaving wet print on them and I have to keep wiping them constantly with something like my pants. They are worse than my feet are. I'm always thinking that I have to carry a little towel with me so I can be sure that they are dry, otherwise I feel so uncomfortable and it feels sooo annoying. I've told my doctor about this problem and he doesn't know what we can do. Honestly I doubt that there is something I can do about that but just in case I've decided to ask here maybe someone knows? Is there someone? Other side effects are not experienced or they are too little to be noticed and to be mentioned here. Anyway, I'm happy about the benefits I have until now and that I don't have way more serious problem such as you guys have (who posted previously). Good luck and thank you in advance for your help!
Having anemia associated with chronic renal failure and today I have just started the second week of using the epogen for possible kidney failure on my old Labrador that is having 7 years or more. Don't know how the effects will continue but by now it seems that he is recovering slowly. Besides this we also give him some doses of Norvasc (amlodipine), enalapril and doxycycline. Hoping for good results but who knows? I see only negative reviews and maybe it is not as bad as it is said! Good luck everyone!
I agree with the previous user of this drug. I have the same condition: decrease in RBC due to my kidney failure and doctor prescribed this drug. Symptoms are very like the same: very little sleep and night sweats, horrible night sweats! After each injection I have to feel sick, my stomach hurts and I also swell. I really would want to switch to another drug but unfortunately this is everything I have so far. I take it for 6 months and I have to deal with these side effects each time. It seems to help a little bit because if I don't go to my doctor for a shot for more than a month I am very and very weak, so weak that I can barely move… so, there's no other thing I can do.
Hell drug, don't buy this one. I wonder if they tested it before putting it to sale. I also wonder why they are keep selling it? I have decrease in red blood cells (RBC) due to my kidney failure. Took other medications for my condition but they didn't helped me, however I haven't had any side effects with them. This one is killing me. First so called side effect was even before I first took this drug when the doc said I need to go to the hospital so I can get my shot. Anyway, I agreed because I want to be treated whatsoever. Well, here comes the real side effects that makes me go crazy: after each injection I'm swelling like crazy, occasionally it makes me feel sick at my stomach and this feeling comes along with pains, I'm having bone and joint pains and even though they are not unbearable, they are really disturbing. If this isn't enough, I am experiencing sweats also during the night which is disturbing my sleep and therefore I'm always tired. As I said, this drug was slowly killing me. I'm so happy that I went off it!