Levemir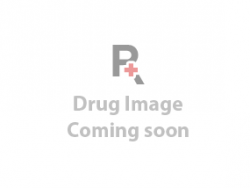 Levemir Reviews
I'm diabetic since I was a little girl. My mom tried to find different kind of drugs in order to find the best for me. I have had a lot of doctors and all of them told me different things about my health and about what should I use in order to feel better. My last visit was 1 month ago when my doctor decided to prescribe to me Levemir Flextouch injections. At the beginning my mom and I were very happy because we thought that it started to work. In comprising with another 1000 other types of injections that I tried it started to work instantly without any side effects. In reality this drug has a multiple of side effects that I didn't expected to have such as allergic, nausea, blood leaping. All these side effects continued for 2 weeks and after this everything started to be ok and the glycolic level of my blood started to stabilize. In my opinion the reactions that I experienced during the first 2 weeks after administration were because of high dose. I noticed that I constantly increase the dose of this drug everything its ok but when I increase the next dose with double or triple difference I start feel different effects. What about dependence: I didn't notice anything similar. There are some days when I forget that I need to inject it/ So in my opinion you have to be careful just with the dose.
I am suffering from diabetes type 2 for a few years now and I have been on few medication before Levemir. Now, I'm using Levemir for about 2 1/2 years. Lately I have been able to notice a need in increasing the amount. When I just started I was taking 16 units but now I am up to 25 units. I have been to my endocrinologist to check it up about a little more than a weeks ago and he put me on Glucophage, Glyburide and on Actos. Since then I have noticed that my readings are somewhat consistent thru the day but there are other times when it can run for as low as 73-74. I don't really know because I'm not a doctor and not a professional but I have a feeling that I should adjust the amount of my insulin. When I've called my doctor today and asked him few questions he said that it may take a couple of months for the Actos to start working normally. I can feel that my endocrinologist is helping me and I would recommend everybody else who is suffering from diabetes to have one. In case you don't have any you should really consider in getting one because it might help you more than you think. Side effects from Levemir is no worry, at least for me. In all this time I was never able to notice a side effect. In all this time I was getting feelings of dizziness, nausea, diarrhea and many others but I have a big doubt that this is all due to Levemir. Hope it would help everybody else too.
I've begun to take levemir not so long ago and in such a short period of time it has helped me to loose some pounds already. After few days I've noticed that whenever I eat more than I should I'm always getting a feeling of being very and very nauseous. However, each time when I eat smaller or normal portion I'm no longer getting that strange feeling and this made me keep track of my portions. So, now, I eat smaller and normal portions and I'm slowly slowly dropping some of my weight which is definitely a good and a wished thing for me for a long time now. No doubts I'm going to continue taking this medication and this is why I recommend it to other people as well. I've got used to take Humalog every few hours a day and now I'm using the levemir 1 or 2 times per day. The good thing is that I made it through the entire month on just the five pen box which is unusual for me. You can try it and see the effects on your body. I know that it has some side effects but I haven't noticed any of them so far. I just hope that they won't suddenly appear one day.
I was using Levemir for approximately more than 2 years and I find it quite effective but there's one thing that I'm concerned about. I have noticed that over time I have to increase the dosage in order to reach the same good results. I started at 15 units but now I had to get it higher and I'm up to 25 units. My blood glucose levels were good since I first started to use this drug but it was getting higher with time and that's why I had to raise the dose. I'm afraid that my body is building up antibodies for this drug and soon it won't work for me at all and I will be forced to take another one. Before I ever took levemir I was on other drugs but I had side effects from them and I'm afraid that if I will stop taking this drug I won't find another effective medicine. It's very sad because I feel better with it and I have even lost some lbs. Another problem is that Levemir is a quite expensive insulin, anyway I'm more afraid about the fact that it can stop working someday. I really hope it never will… side effects are minimal.
My insurance told me that it would cover only this medication for my condition. I have diabetes type 2 for years, been using lantus but 7 months ago switched to this one for financial reason. I'm sorry to report but I often have to use fast acting insulin because levemir doesn't normally work. My blood sugar is over 180-200 with levemir while it was less than 80 with lantus. Injections with lantus were painful but injections with levemir were also painful + I've noticed that I bleed at the injection. It doesn't keep my blood sugar under control and I'm currently trying to go back to lantus again. I've tried levemir due to good reviews on other sites, it seems that those reviews were written by their people for commercial reason! Maybe it really works for some people, but as I saw the effects on me, I am sorry but I doubt about that. Take care people, don't let your-self fooled around!

P.S. I'm not selling Lantus, I just want to warn people that were fooled like me so it's only up to you.