Sensipar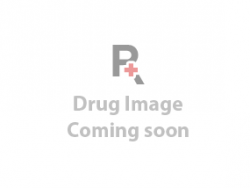 Sensipar Reviews
I was one of the lucky ones who had the possibility to be on a one month trial on this medication! I don't insurance and I cannot afford this medication but I really would want to! I am a 59 years old woman and I will tell you the results I have had from this medication. I was having high calcium and phosphate levels and I was also having a very severe deficiency of vitamin D. The TSH levels are off. When I have done the scan for parathyroid it showed back the result with no tumors, however I am having all the common symptoms as well as the blood works that is showing the parathyroid tumor. My whole body was achey and I could barely walk because of the unbearable pains I was having in my legs. These pains were becoming worse and worse. Besides this, I was also having symptoms of IBS (Irritable Bowel Symptoms) and my life was becoming even worse. Well, I have started to take Sensipar and no improvements initially. However, by the 3rd day I noticed some improvements. Today I am now day 28 while being on Sensipar and I am feeling so much better than I was feeling 28 days ago. The leg pains that were torturing me to bad are now almost completely gone, about 90-95%. Also, my bowel issues that also started to disturb me are all 100% disappeared and I am feeling fine! It feels like I am a new me, all around my body I am feeling a lot better. I would recommend this medication to everybody who can afford it and have the same problems as I did. Because I cannot buy it, it seems that I will have the parathyroid exploratory surgery but I would like to be on this medication. About the side effects: no worries. I was taking Sensipar after the last meal of my day, every single day. You just need to make sure that you're taking it with a full stomach. Great drug!
I have taken this drug for a little more than half a year and it did helped me. as you know, sensipar is made to decrease the PTH (I have had elevated PTH), anyway it also had another benefit for me. it reduced the level of my calcium and the level of my phosphorus. This is very good for me because the decrease in my calcium level made everything easier for me to take the Phos Lo for my binder. If you didn't know, this is much more cheaper than the other medications. Besides numerous benefits I have experiencing taking this drug, I am also glad to report that my bone pains have went away as well. I am finally having hope and I feel like my rescue line started because I am currently on a transplant list. I can recommend this medication as a dialysis patient for everyone else with similar health issue as me.
Suffering from severe bone pain in my legs and also from very frequent bowel movements that I can experience up to 15 times a day. Went to the doctor and parathyroid scan showed that everything is fine. Anyway, I took sensipar and only 3 days later I could feel a big improvement for my condition. After I've had the one month trial with this drug, the pains in my legs are about 80% treated and the bowel movements are way better. I have it now maybe once a day, exactly as they should be. I had multiply spine surgeries so the chances that I would be 100% treated within one month were almost zero. However, this one month treatment is the prove that I do have parathyroid disease that couldn't be showed on scan. Very good medication!
Not really a good medication and it's way too expensive especially compared to what benefits I had from these pills. My insurance said that they won't cover its costs so I had to pay from my pocket. It would be fair enough if it would work normally but it doesn't. I'm taking this Sensipar for about 2 months or so and nowadays the only thing I have noticed is that only my calcium levels have decreased and that's it. I was told that it should help with the phosphorus levels but it has done absolutely nothing. No change, no help. Lately I'm really getting very disappointed and discouraged by the way this medication works especially with its price. I was told and encouraged to take this product because they said it should help me in the specific areas but it doesn't. My question is, why I am paying for? Side effects also occur but they are not the biggest problem I have now. Little feeling of sickness and I've vomited few times. Nothing bad. Even so, the main problem is that I've expected much more from it, but it doesn't cover my expectations at all. Now, after I've searched for people with the same condition as mine (hyperparathyroidism caused by chronic renal failure with dialysis) I've seen others who took this medication and they also were complaining on severe leg cramps and now I'm afraid that if I take drug continuously I may experience it too. Don't know what to do now. I was hoping that I won't surgery.