Sovaldi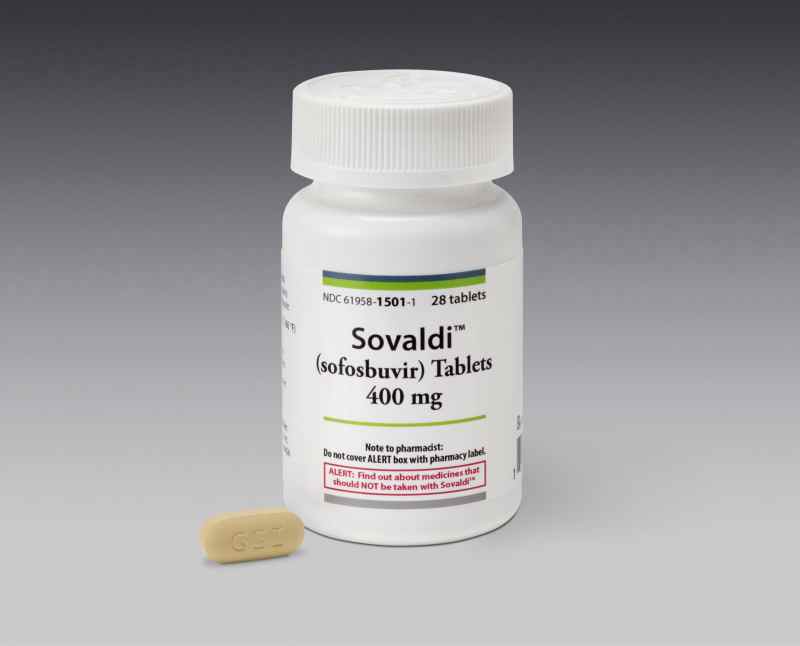 Sovaldi Reviews
I am also having Hepatitis C virus and I am also on Sovaldi as a lot of other people who have Hep C. however, so far I cannot really rate the medicine yet but I still decided to write a review and let you know how it works so far. I am only using it for 2 weeks (and a few days) and I have to say that I'm feeling tired and exhausted all the time. I feel weak and I feel a generalized body sickness. However I hope very much that the drug would work because I am having cirrhosis and I am going into the 4 stage of Hep C which as much as I know it is the end stage and the worst one that is why these side effects would be well worth it if Sovaldi does the job. I am not going to stop using it regardless of the side effects because I need to get cured, however my wife is complaining about the fact that everything I do lately is to lay around and sleep. Nothing else. I do realize that it is true. she says that it is not anything like me. also true. so that's how I know that it is because of the drug that I feel so exhausted all the time, all day long. I have to say that I am a business man, I'm 60 years old and I used to have a very active lifestyle (except for the last 2 weeks) as I was always getting up at 5 AM and I was running until 9 or 10 PM. I mean, I was just doing my job, not literally running so much, however I was running too. now I can't do it. I get out of the house (in fact, get out of the bed) only if there is a very serious need for that. anyway, in case this medicine is going to get out this virus then there would be nothing that I would regret about and I am going to take it for half an year to 8 months like the doctor has told me to. as far as having no side effects go, it could not be as bad as it is interferon, however it does have some side effects but once more: they are totally tolerable and they are totally worth if it does the job it should. I think that the very worst part of using Solvadi it is the cost that it has. Reading other people's reviews online about it is really comforting knowing that so many people found it useful. The only thing that scares me is that as I said – my Hep C is as I said stage 4 which is the final one. as we all know, the final stage of a medical condition is the hardest one to cure. It has the lowest success rate. having that said I am afraid that other people who have found it helpful for Hep C might found it for stage 1, 2, 3 but for me it is not going to be like that. not sure. I just need to wait and see.
I am currently on the Solvadi, Ribavirin as well as Inteferon treatment for 5 weeks only and my doctor has told me that the viral load is already zero! It is the first treatment for Hep C that I have ever had and it seems that it goes successfully! I still have to be on this regimen for 7 more weeks, however I am very and very happy with the results already. Doctor said that I should not stop the treatment as the virus might return back but if I complete the treatment then the chances that it will return are very small. And yeah, I do have side effects while being on this regimen because I'm wiped out completely, I am very tired, I can't even work and so on, however I still think that it is all worth it because the reward is enormous so there's nothing that I'm complaining about as long as I am cured of Hep C. this drug really seem to do whatever it needs to so this is why I am so happy. Besides, the side effects is a normal occurrence as it has been expected, the body is fighting off the virus and this is a very potent drug, it is near to impossible not to get anything while using it, that is why the side effects are nothing as long as the drug helps to wipe out the virus. So I just wanted to write this review to let others know that this drug is really doing the job so I can recommend to everybody who really wants to get rid of the Hep C. take it and be sure that you're going to be cured. I've researched a bit about it and I have seen that all people being on it found it helpful, there are only very few exceptions who do not find it helpful so just hope that you are not that exception.
Hey all. Not sure how this drug really is because I have to wait some months until I can say for sure. what is the most important thing about it – whether it cures the Hepatitis C or not. I personally do not really care whether the drug gives side effects, for how much time I have to take it and so on and so forth. What really is important for me is whether does it help and cures the Hepatitis C once and forever? That is why, although I do use this drug now, so far I can't say whether is a good one or a bad one because as I said – if it cures it then it is a good one but if it doesn't cure it forever then that's a bad drug. at least for me. I am currently on the 5th week right now for treating Hep C with Sovaldi. According to my docs at the VA hospital that have done some tests on me not so long ago: my viral load is 0 so it seems that it is a good one, however I won't say so because I have to wait few more months (after finishing the course) to see if the virus is still there to say it. regarding the side effects (for those who are still interested) I do have some of them: I get extreme rashes (every day) weakness, tiredness and I have been said that my hemoglobin is very low (below 10), HOWEVER, all in all, once again as I already said it above, in case it does help and it makes the virus go away once and forever then it is very well worth absolutely any side effect – no doubts. The side effects are not important for me at all because what's really important for me is to cure the Virus as I have already been on Interferon 2 times in my life but it did not cured my virus (as you can see). Yeah, it did seemed to help as the last time I have been on it the virus load has been 0 (and I've been so happy about that) however the Hep C came back. I guess this is why I am not so happy this time that my virus load is 0. I would really be happy months later after finishing the course and the load still be 0. Really hope that Sovaldi would do it. reading online about it I have got the conclusion that it is one of the best (and maybe even the best) medicine for curing Hep C so if it won't do it then I am not sure that there would be something that would do it. and yeah, by the way, I am not on Solvadi alone, I take it with Ribavirin. Really really really hope it will help.