Vicodin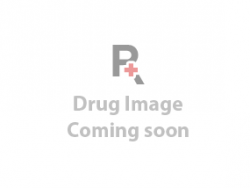 Vicodin Reviews
I'm suffering from migraine for a really long time and I was given a lot of medications for my conditions but none of them worked. Not so long ago I've been given vicodin in order to counter act the migraine effects. I used vicodin only 3 times and I had to stop taking it because I have very disturbing side effect. Even though it's not life threatening, the itchiness all over my body I was experiencing was unbearable! I didn't get any rashes, but a very itchy feeling that made me go nuts! In addition, it didn't took away my migraine completely. It lowered the pains but I still had some. That is why I can't say that this drug is wonderful for migraines even if I didn't had any side effects at all. However, I can call it a wonderful drug for the back and neck pains I was also struggling. As a conclusion: I took 2 x 10/325 pills (after I took 4 mg of Zofran) and it treated the neck and back pains, little relief for migraines and a disturbing itch all over my body. I was hoping that it would work for my migraine… eh well, now I'm using Depakote (preventative) among with Cambia (abortive). The combination of these two is working very well! In the end, I cannot say that it is a bad medicine because it works for one of my friend very well but it doesn't work for me. I guess that not all medications are working for all people…
Seems a good drug. Initially I thought that it has side effects that are not listed in the medical guide but later I discovered that my symptoms has nothing to do with this drug I was taking. Had to stop it since I've returned back to work but as I already said – it seems a good drug
I've had a surgery few days ago due to my xiphoid and the doctor prescribed me Vicodin right after the surgery. It works very well for the pain and now my situation is progressing. Doc said I should take 1 shot every 4 hours which means I take approximately 4 shots in 24 hours. I'm feeling much better now so I can recommend it to everyone. I do not have any side effects so far so I can say that it is a very good product. The only thing I should mention is that it should be taken after a meal because I have a little nausea if I take it on an empty stomach. It is not a big deal but I guess those who intend to buy this drug should know about it. I will see whether it's going to work so well further. Really hope so.
I had big tooth pains few years ago. My wisdom tooth was removed few weeks later and doctor prescribed me the very same drug as a pain killer. Vicodin worked fine for that pain before the removal as post the surgery. The drug worked very well for a pretty long period of time before I got my tooth out but because the pain was still there it came back continuously as the effects of this product lessened. After the surgery doctor said that I should take the same drug if it works well. I've followed his advice and took it further. Within few weeks the pain completely vanished and I could stop taking this drug. I was satisfied. Now, not so long ago I had terrible middle low back pains. The pains were so bad I barely could even get up on my own. Since there are different doctors for tooth problems and back problems this new doctor prescribed me other pain killer (he said that drug is made for helping with back pains). Took it but the effects were almost zero. I remembered about Vicodin as a pain killer and told him about it. The results were pretty much the same: I was pain free and nothing disturbed me anymore. I love this product! Moreover, the side effects were very minor, if any… If another health problem occurs I know what I should take now.
I suffer from abscessed tooth, the pains are so damn hard i have the impression my head will blow up, sensitivity is crazy, can't drink or eat anything hot or cold, everything needs to be medium. I have incredible tooth pain, tried lots of painkiller, but he results were either too short-temed or pain was still there. Beside other medication to treat my disease, my doctor prescribed Vicodin, big thanks to him, i now can enjoy my sleep and daily activities. I've heard acetaminophen is very strong, but for strong pains you need strong medicines, i like it!