AndroGel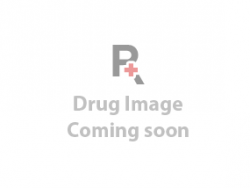 AndroGel Reviews
I was having about 10 years a low to no libido at all and then I was tested to check my testosterone level which came back low. I got a response of 150 level even though I'm exercising every day, regularly. I'm over weight with about 20 lbs. approximately 5 months ago my doctor put me on androgel as a treatment for this thing. at first I was prescribed 2 packets of the strong dosage and I cannot say that there was no effects, I could feel that I am stronger however I was still having low or no libido. After 2 months of being on 2 packets of the stronger dosage of androgel I tested once again my testosterone levels and it was a little higher than 200 this time around. My doctor decided that I should raise my dosage and prescribed me 3 pumps of this strong gel and after this I have had some mixed effects and results, that's because I was getting erections while I was sleeping (it happened extremely rare before I was taking adrogel) but this was annoying because I still had a very low libido. My weight haven't changed, I haven't lost any lbs, however I have gained some extra muscles. In about 3 months while being on 3 packets of this drug my doctor is going to test my testosterone levels again and see what are the results. I really hope that my results will improve, or at least, if I am going to raise the dosage again the results would be better. As I see this thing helped a lot of people so I believe that it will help me too.
At only 39 years old I wasn't feeling like a man anymore for at least one year but I know for sure that it all started way earlier. I was struggling with depression, enormous weight loss, I was having absolutely no sex drive which made the erectile dysfunction to appear soon after that. I have tried anti depressants pills but being on them for about 3 months I understood that they are not helping me but only turning me into a zombie. This life routine was following me everywhere, docs could not help me, pills were useless and my wife was angry, sad and begun to think about divorce. Everything changed one day when my doc called me and said that he is suspicious about my testosterone levels. I never thought about it before. When he has done the test we discovered that I truly have an incredibly low T. he said that he never saw such a low T on any of his other patients. He recommended to take AndroGel immediately. I've purchased it in the same day and I've used it for the first time in the same day. Few weeks later and it seems that this medication is completely useless as I had nearly no changes, maybe only few of them. I was told to start with 2 pumps of AndroGel but after those results my doc said to raise it up to 3 pumps. Well… this changed everything, the third pump has made the trick. Within 2 more weeks later and I'm a completely different man, actually, I'm finally a man. I'm finally feeling manly for the first time in so much time. You may not believe me but the results are outrageous. I can feel it and my wife is also telling me that I'm another person now. I can stay hard, my mood is awesome, sex drive is awesome and spontaneous and I can enjoy life. I started to gain weight back again and I have a great appetite. Even though it took a while to notice the results it is all worth it. my life has completely changed to better, especially my life in the bedroom. AndroGel is unbelievable a helpful medicine!
For about more than one year I'm suffering from anxiety and depression which caused me to always feel fatigued and have a foggy brain. Besides these symptoms I was having low sex drive and extreme loss of erections. In general, I was having an overall feeling of sickness and mal sensation. Went to a doctor who tested my testosterone levels and the results were 251 which seemed too high for my situation. I was told to go to an endocrinologist and my testosterone levels where retested and this time the results came back showing 188. The doc prescribed me androgel 1.62% and said to try it for 2 months as a trail and sincerely I have amazing results with its help. Within only 5 days I was already able to notice that the mal functions that I used to experience each day for at least 6 hours were dropped down to maximum an hour or even less than 30 minutes. After one month of the treatment with androgel my mal function stopped completely besides the sex drive which didn't get treated 100% however I can feel that it is coming back. Now, after one month of treatment my sex drive it is still not in the normal range but I'm very optimistic that it is going to be treated by the end of the second month of treatment. I know that it is going to be fully treated soon. In a month I have an appointment to my doc who's going to check my levels and say what is fully treated and what is not but as I can feel I'm going to be just fine after 2 months with androgel. Side effects weren't noticed at all. Very satisfied. Whoever has a similar issue to mine I recommend this medicine. It is really worth a try. Hope this helps somebody!
I remember myself 8 months ago and I cannot believe that I was that person. My life has dramatically changed thanks to AndroGel! For many months I could not understand what is happening to me, my life became miserable and my marriage was getting worse and worse. At first I thought it is my wife's fault, my boss's fault, my life's fault but not me. Now I understand that the real problem was me, I was ruining my life, not somebody or something else. I went to doctor and after few tests they finally came to the conclusion that my testosterone is far below normal. Testosterone levels of 220! Doctor recommended me to try AndroGel 2 pumps a day. Now, 6 months later I am feeling a totally new person! I'm feeling much much better than before! I now have many, strong and lasting erections! I have a looooot more energy, my depression is completely gone, and generally, I see my life now in completely new colors! I'm very and very pleased! I never thought that I would have such a high libido! Moreover, I even gained muscles and now I started to love myself, my wife and my life! Oh yes, now my marriage perfect! 2 weeks ago when I visited my doctor again he said that my testosterone levels are 950+ and that I should take only 1 pump a day. 2 weeks passed but I'm living the same awesome life! Totally recommend AndroGel!!!