Finpecia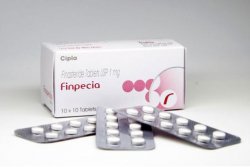 Finpecia Reviews
Pretty sure that the previous user of Finepecia is right about the fact that this drug is working differently for different people. what I am trying to say is that while it has not worked for him, it did worked amazing for me. I have been using Finpecia for 4 years now and I did had some amazing results on it. My hair had been falling out, however it has been stopped since and it is thicker now than how it used to be in the past. While I am on this drug I have had no sexual side effects at all compared to other people (I read it online) who are complaining on sexual side effects. generally I am all fine with it, my hair is growing back, it is thicker and it is in a much better condition than before. I assume that your doctor has to determine which is better for you: Finpecia or Propecia. True thing: I have never tried Propecia, but I doubt that it would work better. it was my doc's decision to start on Finpecia but he took this decision after a while, after he have ran a few tests on me etc. pretty sure he put me on Finpecia because he thought that it would be much more helpful for me than Propecia and it really was. By the way, for those people who are experiencing sexual side effects or maybe mood swings, I personally would recommend you all to go and exercise. It really would help with these 2. Maybe it is not going to 100% cure them, however, they would help a lot and I'm sure. Personally, I am only a moderate runner (I run about 8 to 10 miles per week) and I am also doing some limited weight training. I am by far not a gym rat. Even if I want to be – I can't because I am running 2 companies and it takes so much of your time… I am rarely having time to sit down a drink a coffee, I'm extremely busy – I can't go to gym often, but I am still trying to attend it as it does really help a lot, it is relieving stress, it is definitely improving self imagine and because of these 2 points as well as other (like improving your blood flow and general health condition) is helping a lot with your sex life. I am not sure and I won't say that this is for sure, however I have a feeling that there are some reported side effects of this Finpecia drug is a result of a sedentary lifestyle and taking the drug just made it all worse but people blamed it all on the drug. though people are really different and this statement might be wrong. Either way, although I am not a doctor I really think that this drug is amazing because I have used it for quite a while now and it seems to me that the effects are great! Hope it would be great for other users too.
I can't recommend this product. Maybe it is Propecia and Finpecia both made because people are reacting different to them and not only because of the money but for me personally Finpecia does not work and I would say that Propencia is a much better drug. lemme explain why. I have been taking Propencia for 2 years now because of my hair loss condition and then my hair has stopped falling out and then eventually it has started to grow back. I have seen that I have some progress and I have found out that there is this product Finpecia which is much cheaper than Propecia that is made by Cipla company so I decided to go with it. Shouldn't do it as my problem with the hair loss has started to appear again and then my hair has started to fall back again very quickly. I have started to use it 4 months ago and I kinda felt that I should try it. now I am wondering whether is Propecia going to help me to go back to how I have been 4 months ago before I started Finpecia. Having this said – Propencia did helped me a lot. it did required some time but I also know that Finpecia also requires some time until it is going to start working but the point is that it even made it worse. I would recommend going with Propecia but once again, as I said, maybe people are different and they are reacting different to drugs and that's why both these drugs are available.
So well… I am only 23 years old but my hair loss has already started 2 years ago when I have been 21 years old. it is surely something wrong with my genes as it is def. not a normal occurrence of hair loss at 21 years. anyway, the first year when I have had it I used Regaine 5% Minoxidil (when I have been searching information about this drug on other sites I have seen that it is told to be Rogaine – not sure how it is 100% true). Well, then later I have started to notice that it is in fact not so helpful as it does not reduce my hair loss so that's how I have started to use generic Propencia (Finpecia) and I have started to purchase it from the Indian popular company – Cipla. Now I have been searching info and while I was searching all over the internet (I am more into people's reviews) I have seen one review where a man complained that he has not been having the exact same results as the branded Propencia and that is why I have got a bit worried about this. but now I am here and I read these people reviews (Wasiop and Therchappog1441) and I don't know what to think. of yeah, it seems I forgot to mention that I already used Finpecia and I am already doing it for 8 months but I have not had any sexual side effects at all during this time I am on Finpecia). I guess that I am going now to wait for some other 4 more months in order to complete the full one year period (as much as I know, this is the suggested time period of the treatment for the Finasteride) and in case my situation is not going to improve then I am thinking to replace Finpecia with Propecia but now reading your posts I'm completely left idealess and I am not sure what I need to do. Unfortunately I am not able to afford both of them, i mean Regaine and branded Propencia this is the reason why I am thinking to purchase Procerin (branded) later in case this one won't work. Besides, both Rogaine and branded Procerin is pretty affordable to me. Anyway, I guess that my actual question is whether Procerin is having better success rates than Propecia or maybe it is having slightly lower success rates and it is only recommended for those people who are having sexual side effects? as you can understand I ask this because I am not having sexual side effects and I would like to know. and yeah, there is one more thing that I would really like to know, I want to ask you whether are you aware or not of any other DHT inhibitor drugs than the ones I have mentioned since I don't know any other (or maybe you know some other hair loss treatments in general). or you think that Propecia and Finpencia it is the currently best treatments that science can offer us right now for hair loss condition? Either way I would really like to thank you all who already made those reviews but I would also be much more grateful for those people who can answer my questions, please.
Hey all. my husband has started to use this medicine called Finpecia 1 mg about 3 years ago in August 2012. Well, later, 5 months later (in January 2013) we have conceived out first baby and it happened on our very first attempt. Now, about 11-12 months ago we have tried again to conceive, however, we have tried for too long and we have had no success. Clearly something is wrong because, as I said, for the first time we conceived on out first attempt, now we're trying for 11-12 month. Both of us has been checked out carefully and I have been told that I am completely fine and ready to conceive, the problem is in my husband's sperm count that are falling down below the low normal range and we're also being told that about 80% or so of his total sperm count are all motile or they are slowly moving. We were really informed that this drug finpecia 1 mg could have some negative effects on his libido, however, we have not been told (and we can also not find any information to this side effect on the product info or CPS) that it is reducing the sperm count and sperm motility. Is there somebody who knows something about this, and what exactly?? I am now really thinking that men that are planning to have families (children) in the future need to be informed about this BEFORE they are being told to use this med and in this way they could make an informed choice. My husband has completely stopped to use this drug for nearly 4 months now or so and I would really like to know if this condition is going to disappear by itself? What else should we do now?
A similar situation to the user above. I have started to use this cheaper alternative of the active ingredient (finasteride). It is a cheaper alternative of the expensive drug Propencia as the other user has mentioned. I do fully agree with him. I am only 24 years old and I have started to experience some immense hair fall approximately 8 – 9 months ago. I don't really know the reason why, the docs assume that it is genetics and everything's fine with me. this is why I started to search for methods on how to stop this. been recommended either Propencia or Finpecia. After I have done a lot of research and I have read a lot about both of these drugs I thought that there is no point to spend more money on an over priced product. I am still not seeing any re growth of my hair, but true thing is that my hair fall really started to stop. It haven't stopped completely yet, but I really hope so. Hope I'm going to end with the same results as the user above me.
Hey everyone, I want to share my story, my experience with you so I hope that this is going to help some of you. I have started to use this med for a some months now and I can say that it is good, this is why I would recommend to everyone suffering from the condition I did. Finpecia is a cheaper type of Propencia drug and it is produced by Cipla, a company that's having its origins in India. This is the reason why I would recommend Finpecia rather than Propencia, it is a very cheap but effective substitute for that drug Propencia as the ingredients that are being used in both of these versions is just about the same with little differences. My condition is that I have been suffering from acute hair loss in the past. It was falling down very progressively, so progressively that I have gone nearly completely bald at the age of only 25 and this is why I have been trying to do a lot of research everywhere I could: online offline and everywhere else to find a solution to this issue. I have been joining and visiting a lot of hair loss solutions forums and I have read extremely much about the effectiveness as well as the use of a lot of products made for people with this problem of mine. I have been spending a lot of hours only reading and having active conversations with people there, asking lots of questions and so on. I have also been talking with docs about this whenever I could. Generally I've tried to do everything I could. Later I did found some good info, testimonials and reviews about this exact product and I have finally decided to give it a try. Being cheap it was pretty much within my budget that is why it wasn't such a big problem to purchase it. I went to a general store and purchased them since those tablets are freely available, they are over the counter pills that does not need any docs prescriptions. So I went home and I started to use them the very same day, I've been using the on a daily basis, taking them religiously and I have slowly started to see the effectiveness of this med. For the first month or so after starting to use it, there were not so much effects and the changes were not much visible, however, after that, I have seen reduction on my hair loss (it stopped to fall so quick and in so massive quantities) and I started to see that some small hair started to grow on the crone area. To be honest, I wasn't believing it, I was honestly finding it very hard to believe since I have been suffering from this problem for years and I haven't seen any hair growth for so many years. that is why I have asked my family members to check it out and they approved it. I was shocked, but this thing was really working on for me and I've seen that my mother is even happier than me that it works. Trust me, that's such a good feeling… in fact, I am still a bachelor and to have hair loss at this age it is way too hard to swallow for me. it is very hard to deal with… to go bald before 30 years old it is so shameful I think and it is very much disgusting, IMO… that's simply not normal. But now, thanks to this drug Finpecia I am still having hopes that it is going to grow fully back in days to come. And currently that's nothing like a "miracle" or an impossible dream to come true. This drug is amazing, is very very amazing! My has completely stopped to fall these days and I am now finally seeing some new rays of hope that are growing around my crone! Thank you very much Finpecia and I do recommend it to everybody out there who are suffering from hair loss! Good luck!