Humira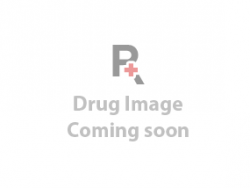 Humira Reviews
Humira is an awesome medicine for ankylosing spondylitis! I am now 32 years old and I have been suffering from back pains since I was younger than 24 or 23 year old. it means that almost all my mature life I was suffering from these pains. Because I am very tall (my height is 6'4) a lot of my issues were blamed on my excessive tallness. However, later, I noticed that my back pains start to have an negative impact on my breathing so I was almost sure that there is something more to blame than only being so tall. I started to do a research about it so later I went to doctors and after a couple of different referrals I finally was told to visit a rheumatology doctor who could identify those symptoms very quickly so later he recommended me the treatment. The whole process was kind of too prolonged because it all took a little bit more than one month until I received my test results and all the approvals that I needed, however, as soon as I started the treatment I was feeling a new man. In less than a week I started to spot the difference so I knew that Humira is doing the trick. I just could not believe that it started to work so quickly. I am very glad that I found that doctor who told me about Humira. He is indeed a very good specialist. Nowadays I'm having nearly no pain at all and I am no longer having any real symptoms. The side effects with this medication are unseen. The only bad thing I can mention about this drug is that its injections are pretty uncomfortable, however, these uncomfortable feelings are lasting only 10 seconds. It seems for me a very good thing to have a 10 seconds of pains but later to have 2 full weeks of being able to breathe without struggling in pains and to move normally. In my opinion the difference is obvious.
I have been on Humira for a couple of months now but it already gave me my life back and I am very and very thankful to it! My previous life was a nightmare! My life was totally miserable and because of the unbearable pains I was suffering I started to think about death! Doctors were very unsure about what my problem really is because I got 4 different diagnoses put by 4 different doctors (rheumatologists). One of them said that I have fibromalagia, another one said that I'm having Rheumatoid Arthritis, the third one said that I have connective tissue disease and the last one said that I'm suffering from Lupus. I mostly agree with the second doc who said rheumatoid arthritis, but after all, it doesn't really matter as much as humira helps me! before this medication I used to have EXTREMELY severe joint pain, mostly in my legs! I was having big troubles walking long distances! I was also having inflammation, a lot of insomnia, I was depressed, I got stomach bloating, extreme joint stiffness through all night long, I gained 60-65 lb in weight from the steroids I was taking. The most horrible was the stiff achey joint pain through the night. I wasn't able to fall asleep because of the pains that were mostly in my legs, they were most achey. I guess I was having the most severe case because I've seen other patients who are suffering from rheumatoid arthritis and I've talked to them. they were not having such pains as I did. There were nights (in fact, mostly of them) when I would cry because of those unbearable pains! Night time was hellish for me! I hated the time when I should go to bed because I already knew that those pains and stiffness won't leave me alone! I have wrote such a big post just to make you understand that humira helped me despite the fact of how bad my situation was. I am very thankful and I would recommend it to everybody!
My situation got very bad in 2010 when I was covered for more than 80-85% on all my body. I never knew that psoriatic arthritis can be so painful, so nasty and so unpleasant to have until I got it myself. in 2010 when my situation reached its worst point, I firstly (and finally) took humira. In 2 months of taking this drug I was able to see marked improvement with my arthritis pains and stiffness but only after taking this drug for more than 2 months I could notice any improvement on the plaque psoriasis. Later, when it got cleared I've stopped taking it but in less than 2 years it spread again. I'm now taking it regularly for a year and I'm feeling good. This year I took it along with methotrexate because without it I'm still having some pains in my hands and in my knees. Now, I'm almost completely cleared and completely fine. I'm not all 100% out of 100% treated because I do have some spots (but no more than 4-5) here and there but around 98-99% I'm fine. I'm very happy that I've found this drug because it seems to be extremely effective for my condition. I have had only one side effect but I doubt that humira itself has anything to do with that because I had liver function damage but it was treated as soon as I lessened the dose of methotrexate. So, I guess humira isn't responsible for that. In my opinion those who have psoriatic arthritis should give humira at least one chance and see if it works, but, it's only up to you guys
I have used this humira medication for less than one month but it was followed by six months of treatment with methotrexate and plaquenil because of the side effects that were really and really horrible. I warn you to be very aware and to avoid this drug since I found myself in a recliner completely unable to move. More than that, I never suffered from headaches in my life but then I was having unstoppable headaches of 24/24 for full two weeks continuously. It was like I'm living into hell. The 3rd and thanks god the last issue was that I could not sleep properly since my kidneys were in overdrive and I wasn't able to stop peeing. No doubt that this drug helped me with the fact that my body didn't hurt me so much as it did before but he simply ruined my kidneys, my mental state and my brain. I'm still not sure if the benefits outweigh the side effects but I somehow doubt about that. I'm almost sure that there are other drugs for R A that would help much better with much less side effects. Sincerely, the drug only changed one issue for another. Or I would better say for others. Before you decide to take this drug think twice, see if there is other alternatives and even if you decide to take the medicine, be very aware of the side effects. These days I was thinking about the long term effects of humira and I imagine very horrible things…..
I was off from my college from my work and in general from my life because I was feeling sooo sick and ill all the time. Doctors could not put me a diagnosed and in all this time I was basically doing nothing. It was supposedly but not completely confirmed that I have Crohn's disease. I was living a truly miserable life: I could not go to college, I could not work and I could not even see my friend without having any powers going out of my bed. I'm very thankful to my parents who took care of me because otherwise I don't know what I would have done. Then, after so much time and so much pains, finally the doctors confirmed it, told me that I have Crohn's disease. They told me that I have 2 options I can choose from: they can put me on Remicade or on Humira. One day I was reading every information I could find on the internet about these 2 and after I had much consideration, the next day I chose Humira thinking that Remicade isn't as good as this drug! Sincerely I'm very pleased with my choice! Obviously I don't know how Remicade would work for me but Humira worked just perfect and I really doubt that Remicade would work better! I have absolutely no side effects from it and it's really helpful! I'm finally going back to college and I'm finally working! I feel normal again, in fact I feel great as I never did before this drug! I really hope that soon I'll go into remission but until now this drug proved to be a life savior!
Humira is a new medication for my husband who is suffering from a severe Chron's disease for 9 years now. At first doctor recommended him Remicade and he was on and off it for all this time, until a year ago. Last year he experienced strange feelings so when we've been for a test doctor said that he built up antibodies for the Remicade and therefore this drug won't work normally anymore. We had to switch to another drug – Humira. We didn't knew anything about it but later we discovered that this drug works even better than Remicade. He has side effects with it as well as he had with Remicade but they are only lasting for no more than 24 hours after one shot compared to those of Remicade who could disturb him for 3 days after the shot. Side effects with both medications include flu symptoms: feverish, overall sick feeling, weakness and sweating – no big deal but disturbing. He is very thankful to this drug because he's feeling much better than before. We recommend it.
Since I was young, I suffer with psoriasis on my wrists, elbows and my knees. Many medications didn't work on me. Others had some effects but side effects were much worse than acceptable. I lost hope that I would ever get rid of this disease about half a year ago. My family doctor knew about my situation but he couldn't help me despite all he have done. About a month ago, he called me and said about this medication. Now it is less than a month since I'm taking it and there are already awesome results! My wrist is 100% all clear like I never had psoriasis before and my knees and elbows are looking so much better than they were before. I guess few more time and I'll be absolutely all clear! I don't know what is going to happen after I will stop taking it but so far everything is great! I only have one single unpleasant but not so important side effect: Each time after I take the injection I'm feeling a little nauseous for no more than 24 hours and then I'm feeling absolutely normal. Other than that I have no side effects and no other negative effects. Everything works great and I feel great!
I was struggling with psoriasis for more than 20 years and nothing worked on me. I have tried everything! Many, many creams, lotions and etc. etc. I have visited a lot of doctors but none of them could help me! Enbrel was a little bit of help but anyway my situation was getting worse and worse. I had skin, ears, nails and genitals issues and lately I was getting depressed because of this! About 2 weeks ago, a new doctor first mentioned about Humira. I got my first injection 4 days ago and there's already a noticeable difference. Even though not all areas were cleared, a lot of them are already much better than they used to be. None of other medications has worked as good as Humira did. I just really hope that I won't have any side effects further because I haven't noticed none of them so far. I'm a little bit scared because I've read others reviews about this medication and people were complaining about a series of side effects which made me to doubt about this drug. Nevertheless, as I already said, everything is fine so far and I can recommend this product! I guess Humira works as any other medication: for some it works just wonders, for others it doesn't work at all or it works but with severe side effects. I hope everyone who are going to take Humira would have the same result as I did or even better. Until now, I'm thankful to Humira.