Neulasta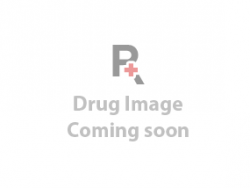 Neulasta Reviews
Notice
: Trying to access array offset on value of type null in
/var/www/www-root/data/www/pharmacyreviews.to/wp-content/plugins/jreviews/jreviews/services/authorization/review_permissions.php
on line
119
Notice
: Trying to access array offset on value of type null in
/var/www/www-root/data/www/pharmacyreviews.to/wp-content/plugins/jreviews/jreviews/services/authorization/review_permissions.php
on line
119
View most helpful
During some months that I used neulasta, I experienced strange side effects. The most horrible from all the effects was that I have had an allergic reaction. After some hours after the administration I started to have difficulties with my speech because my mouth and my tongue swelled very much. All my face my mouth, my tongue and my neck became red and much bigger than it used to be. When I experienced this for the first time I thought that I'll never have this again I just started to use some other medicines in order to control the reaction such as Benadryl and some other medicines that helped me to get rid of those swelled parts of my face. After some days when my reaction passed away I started to administrate neulasta again, and I experienced the same reaction again. The only thing that changed is that the swollen parts of my face became bigger than the first time. I decided to call my doctor and then all the night I spent in the ER room. My doctor was very afeard of my situation. Later he explained that in all these years of practice he never have seen something like this before. He never has had the necessity to use so many medicines in order to control the allergic reaction of somebody. After some weeks when I came back to my doctor in order to find out the results of my exams, my doctor explained to me that I got a bladder infection when I used neulasta, he said that this drug contain the E-coli bacteria that influenced so much on the development of this infection. During some weeks my doctor and I tried to get rid of this infection using any kind of possible methods. My infection was treated with some antibiotics but after some weeks it comes back again. I never experienced something like this before. I'm very disappointed..
My wife has cancer, a really rare cancer of the appendix. The docs recommended this medicine, Neulasta. She is currently on it and so far it's working fine. She already had 6 injections now but never complained about any side effects so I guess we're lucky here by not having any of them… before she had the injection the docs said that her count was 0.7 and after she had that injection it raised up until 15. She seems to have slightly more energy but she's not feeling perfectly normal even though it does improved her counts. We're hoping that everything would be alright. Good luck everyone else!

I also had some negative symptoms after the first injection. It seems that the first injection is the worst for all, I guess our bodies aren't prepared for it. I had intense bone pain for a couple of days. The pains started approximately one week after that injection. Anyway, everything could be kept under control with the help of pain killer pills. With subsequent injections I never hurt. Other than that everything seems just fine. This drug seems to do what it is supposed to do and so far I'm thankful. So far, benefits outweigh the side effects. I'll see how it goes further, hope for the same results but who knows? By the way, I've heard that taking Claritin before you get the shot you'll get much less pain. (especially bone pains as I had). Is there somebody who knows this for sure?
Good drug Nuelasta. It's really doing its job with minor side effects! I have completed six rounds of chemo I am having every two weeks and finally it is getting closer to complete the final round of chemo I need to have these days and doctors said that I will be ready for my surgery in some weeks. I have never missed a chemo session because doctors said that I'm doing fine with each of them and I was taking this Nuelasta 24 hours later after each chemo session and I have nothing to complain. Doctors said that I was having good white cell counts after each round so generally I'm doing fine. The only side effects I can mention is that I have had insomnia and minor pains and aches but I doubt that it is caused by Neulasta with all the medications a chemo I was having. I would attribute the insomnia and those pains to the steroids given during infusion rather than to Nuelasta but I'm not sure. Anyway, even if this drug is responsible for all that the benefits far outweigh these mild negative effects. I've read other reviews where people told that they have been experiencing flu and cold feeling and overall sickness for their entire period of taking this drug, I had none of them. I was said that I should have a healthy dose of calcium and I should drink at least 8 oz of milk per day and I never missed a dose of them. I don't know, maybe that's why I don't really have any side effects and my pains and aches were so little. Anyway, the drug works very well for me!
My mother took this drug and the effects are horrible! I really HATE this drug! I see my mother how is struggling in pains and I regret so much that I've encouraged her to take this Neulasta! She is having terrible back pains for more than a week now and she was feeling so bad that she has been admitted into the hospital for few days. I was searching the entire internet how to combat its effects and I could not resist writing a review about how bad this medication is. She's feeling bad all day long with no relief, she cannot sleep normally, drink or eat and it's no need to say that she cannot walk. At first doctors have completely underestimated that pain my mother experiences and prescribed her Tylenol – these are crazy doctors! After full days of torture and her crying out of that pain all day long they finally gave her morphine twice a day and dauladin few times a day. She said that the pains have lessened a little bit but far away from perfect. I cannot understand how these doctors left her struggling with all these pains for so many days and only recently she finally got into the hospital under monitored circumstances. I recommend everyone to have a pain management plan before you start taking this drug. Talk to the doctor, let them know your medical history, know the side effects and try to combat the pain prior to start the treatment. If there is any other way that you can avoid taking this drug then do it! I really hope that I've saved at least one person from those terrible pains!
I had my chemo treatment and right after that, I had the first shot of Neulasta. It was something I wasn't prepared for. The pains were impossible to endure! Only after the first shot of this drug I had a ill feeling all over my body. I was exhausted and had feeling of aches everywhere, even on my face. The next morning after the pain was even worse. It seems that it got in my system so I got pains in bones, muscles and on my skin. I felt something that I don't want to experience anymore in my life. Even my shoulders were swollen and tender when touching. Besides this, I got flu symptoms. I was living in this way for 4 days. Worst days of my life! I could not sleep properly due to pain, could not walk and even get up of my bed. The pains in my lower back were so severe I thought I'm gonna die. I'm not sure whether there is another drug to deal with chemo but I'm gonna search for it because I'm never taking it again! So, I warn you: if you don't want to have hellish pains take care with this drug and prepare for them if you don't have another option.